To contact the webmaster 

just hit on this logo.

Ahepa Acropolis Chapter 39 

              Our Chapter Activities include

             Annual Man of the Year Award

                  College Scholarships

         Annual Holiday Christmas Baskets 

              for the Elderly and Shut Ins

     Annual Greek American Golf Tournament

John Katsaros 

Author of

" Code Burgundy"

our oldest living member

 To purchase his book or to inquire about hearing his presentation live, 

contact him at

His story told in a 312 page illustrated paperback is available for purchase 

copyright Ahepa Acropolis Chapter 39 2009 - 2018

The Daughters of Penelope is the women's affiliate organization of the AHEPA Family with headquarters in Washington, D.C. Founded in 1929 in San Francisco contact us at 

for information on the local chapter

If you are interested in joining Ahepa or the Daughters, please contact us.

Chapter member Chris P. records a greek music CD.

Chris on the drums 

and his cousin Achilleas a well known local bouzouki player known throughout the Northeast, Washington DC. and Virginia area recorded the album.

Their group travels and plays at many church festivals 

and dances, always playing the best dancing music ! 

For information on purchasing this CD contact  Archie at

2017 

Also pictures are on display, 

just click the button below

Contact 

Chris Papaefthemiou 

at Sam's Painting for all your residential, commercial 

painting needs

Tel; 978 - 618 - 9152

Our chapter members provide

 the very best in services, so why not call them ?

Contact: 

Brian Brooks at

Brian Brooks Family Hair Stylist

978 - 372 - 7070

40 Buttonwoods Ave. 3rd fl , Haverhill, MA.

             Email: ahepa39@aol.com

LICENSED 

 PRIVATE DETECTIVE           for Hire.

contact via text message to

978 - 771 - 7937

Professional 

and always

Confidential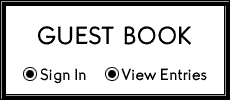 Advertisements placed on this site are done so to assist the  business or service(s). When buying products or using a service provided by the vendor, the chapter takes no responsibity for the product or service provided to the customer.

Chevalier Legion of   Honor Recipient

    Ahepan Brother

 John Katsaros

shown below receiving Frances highest civilian award from the French Consul General of Boston in Haverhil, Ma on September 6th, 2011

Join Ahepa 

today if for nothing  else to make sure that 

your son or daughter has a chance

 for scholarships.

A family member, must be a member of the ahepa family to be eligible for a scholarship worth anywhere from $100 up to and including several thousand dollars !

 68 Baskets delivered in 2016, and now with the 73 in 2017,

 A total of 318 since 2007

Since 2004 we have given out 45 scholarships that total over $24,700.00

" Join today "

Listen to a one minute clip, hit on the play button control below !

To stop this media file hit the stop control


We are a recognized 501 c 3 (10) charity

 Also developed out of the Chapter are;

Ahepa 39 Inc. Owner Corporation of

 Ahepa 39 Elderly Housing Apartments

and the

Ahepa Haverhill Foundation   

Watch for more news regarding these.

View a brief video, our salute to those who came before us. There were many brothers who made the chapter what it is today. 

We could not name them all here ! 

2017

Congrats to winners

Alicia Leavitt

Daniel Brown

Michael Xenakis

Julianne Xenakis

Dennis Dagoumas

Angela Patriakeas

Yianna Rhodes

Sarah Rizos

Kevin Regan

Angela Antonopoulos

2016 Scholarship

Congrats to Winners

Alicia Leavitt

Angela Patriakeas

Zachary Brown

Lauren Aravohites

Daniel Brown

Sarah Rizos

Catherine Xenakis

CONGRATULATIONS

2015

Yianna Rhodes

Zach Brown

Lauren Arahovites

Chris Sialatis

Sarah Rizos

For good food go to

 Mark's Deli, 

Railroad Square, 

downtown

Haverhill, MA

AHEPA-Haverhill Foundation, Inc. makes donation to area organization. 

The Foundation recently once again in 2018 will present grants to several organizations, continuing a tradition started  many years ago.

Only locale organizations 

will be considered.

To apply please mail a request to

AHEPA-Haverhill Foundation, Inc.

c/o 40 Buttonwoods Ave 3rd fl

Haverhill, MA 01830

Attention of

Dr. Byron Chopas

Foundation President

This space available, contact webmaster

 for more details

 The video of the

 2017 Tournament 

             is currently down

Congrats to

another Brother AHEPAN who authors a book called

Greeks of the Merrimack Valley

Anyone seeking more information contact us:

              Next Meeting June 12, 2018

AHEPA 39 Inc. Founders on the left,

and to right, the first property manager 

and his staff

 Name change to

Village Mortgage

 Tel;978-374-6600

We delivered 73 Baskets

 this past Christmas.

 Picture by Haverhill Life Newspaper

2018 Applications

 have been released 

Don't  wait too long.

 Watch for another Ahepan Chapter Member advertisement coming soon

 Download the 2018 Registration Form

Ahepa 39 Inc. the Owner Corporation of the 

Ahepa 39 Apartments located in Haverhill is please to announce that the building passed a REACT inspection again this year.

If you would like to sponsor a hole, or make a donation, please email us at ahepa39@aol.com

 Join us and help make a difference.

Annual minimal dues payable to us will provide you more that you know.

Monthly 1 hour meeting, except for June, July and August.

" We don't meet "

This year, our golfers are in for a big surprise !

Looking for a great golf day ?

Then play our tournament.

Scroll down and look for 

the green button and take a look at our 2017 tournament pictures.

Don't wait too long to register to play, June 16th is approaching.

Do it now !

You won't be sorry.