To contact the webmaster 

just hit on this logo.

Ahepa Acropolis Chapter 39 of Haverhill, MA

              Our Chapter Activities include

             Annual Man of the Year Award

                  College Scholarships

         Annual Holiday Christmas Baskets 

              for the Elderly and Shut Ins

     Annual Greek American Golf Tournament

John Katsaros

Author of

" Code Burgundy"

 To purchase his book or to inquire about hearing his presentation live, 

contact him at

His story told in a 312 page illustrated paperback is available for purchase 

copyright Ahepa Acropolis Chapter 39 2009 - 2017

The Daughters of Penelope is the women's affiliate organization of the AHEPA Family with headquarters in Washington, D.C. Founded in 1929 in San Francisco contact us at 

for information on the local chapter

If you are interested in joining Ahepa or the Daughters, please contact us.

Chapter member Chris P. records a greek music CD.

Chris on the drums 

and his cousin Achilleas a well known local bouzouki player known throughout the Northeast, Washington DC. and Virginia area recorded the album.

Their group travels and plays at many church festivals 

and dances, always playing the best dancing music ! 

For information on purchasing this CD contact  Archie at

2016 

pictures are now displayed, and 

a new video is

 being prepared

Contact 

Chris Papaefthemiou 

at Sam's Painting for all your residential, commercial 

painting needs

Tel; 978 - 618 - 9152

Our chapter members provide

 the very best in services, so why not call them ?

Contact: 

Brian Brooks at

Brian Brooks Family Hair Stylist

978 - 372 - 7070

40 Buttonwoods Ave, Haverhill, MA.

LICENSED 

 PRIVATE DETECTIVE           for Hire

contact 

978 - 771 - 7937

Professional 

and always

Confidential

Ted Xenakis

Xenakis Law Office

25 Kenoza Ave.

Haverhill, MA 01830

Tel:  978-374 - 0332

Fax: 978-373 - 03086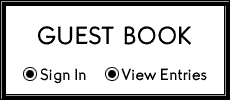 Advertisements placed on this site are done so to assist the member of this chapter with business or service(s) provided by that member. When buying products or using a service provided by the member, the chapter takes no responsibiity for the product or service provided to the customer.

Chevalier Legion of   Honor Recipient

    Ahepan Brother

 John Katsaros

shown here receiving Frances highest civilian award from the French Consul General of Boston in Haverhil, Ma on September 6th, 2011

Join Ahepa 

today if for nothing

 else to make sure that your son or daughter 

has a chance for scholarships

A family member must be a member of the ahepa family to be eligible for a scholarship worth anywhere from $100 up to and including several thousand dollars

 68 Baskets delivered 

in 2016

Since 2004 we have given out 36 scholarships

that total

 over $15,7000

Join today 

Listen to a one minute clip, hit on the play button control below !

To stop this media file hit the stop control


Past Scholarships were awarded recently as a result of the golf tournament held 

in June.

New Scholarships Soon

Congratulations

Zachary Brown

Alexandra Andrews

Andrew Sialatis

Alex Connors

Andrew Connors

 Aspasia Filiogiannis

Dimitra Sofronas

Christina Lambropoulos

We are a recognized 501 c 3 (10) charity

Ahepan Brother 

Gary V. helping serve Ahepa 39 Apartment residents

at a cookout.

 Ahepa Haverhill Foundation and  

Ahepa 39 Inc. Owner Corporation

           Next Meeting May 9, 2017 at 7pm

  See Golf Tournament Registration Flyer below

This brief video is a salute to those who came before us. There were many brothers who made the chapter 

what it is today, however, 

we could not name them all here ! 

2014 Christmas Party Pictures

2016 Scholarship

Congrats to Winners

Alicia Leavitt

Angela Patriakeas

Zachary Brown

Lauren Aravohites

Daniel Brown

Sarah Rizos

Catherine Xenakis

CONGRATULATIONS

2015

Yianna Rhodes

Zach Brown

Lauren Arahovites

Chris Sialatis

Sarah Rizos

For good food go to

 Mark's Deli, 

Railroad Square, 

downtown

Haverhill, MA

AHEPA-Haverhill Foundation, Inc. makes donation to area organization. 

Congrats to the 

Steve Lyons Memorial Fund, Inc.

Pictured here are 

Tom and Ruby Lyons receiving

 a check from Foundation President Byron Chopas

DON'T MISS THIS YEARS TOURNAMENT.

 IT IS EXPECTED TO BE BIGGER THAN EVER

Ahepa 39 Inc. and Ahepa Chapter 39, provided a cookout to residents at the Ahepa 39 Apartments July 13th.

 The picture below, shows just

 a few of the residents who attended.

Just a few 

members pictured here,

 who helped 

Our chapter recently supported a major store at their Classic Car Show event on September 9th.

All benefits from that event went to 

Children's Hospital in Boston, MA.

 Pictures can be seen on the activities 

page of this site 

Our Brother Ahepan 

Phil Brown is at it again. 

His book Greeks in the Merrimack Valley is due for release soon.

More details later !

This space available, contact webmaster

 for more details

PLEASE EXCUSE OUR APPEARANCE.

    WE ARE WORKING ON THIS SITE.

         ATTENTION HAVERHILL GREEK BOYS 

  A reunion is planned for ALL on MAY 13th, 2017.

     Read the flyer below, and plan to be there.

                   DON'T MISS THIS ONE !

  FOOD - DRINKS - FRIENDS - A GOOD TIME AND                                   MORE ! 

                     NOT and AHEPAN FUNCTION

 2017 

Golf Tournament 

Registration Form